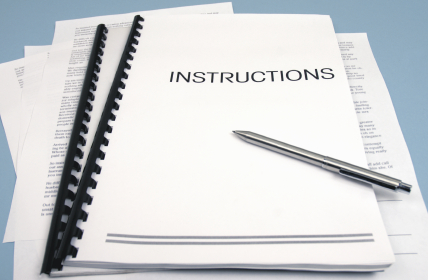 The biggest mistake is believing there is one right way to listen, to talk, to have a conversation — or a relationship. – Deborah Tannen
It's an old adage that leaders are made, not born; but how do you "make" a leader? 
Or more specifically, how you know what is right for you as a leader?
If only there were an instruction manual.
Maybe there is, but it might not be what you think it is.
After working inside organizations for nearly 10 years as a leader myself and nearly another 10 as a coach to hundreds of other leaders and teams, I've noticed some themes and patterns, mostly learned through experience, observation, and trial and error (in fact, lots of errors).
So, without further delay, a drum roll please:
1) Successful leaders have passion.  It's OK to be passionate.  In fact, it's preferred.  Don't be neutral. 
What do you deeply care about?  What will you go to the mat for?  How can you consistently and explicitly show your passion and commitment to those around you? 
Not only can your passion inspire others, it also can clarify for others what they can count on you for.  You're also more likely to get what you want if you know what it is, and go for it.  Repeatedly.
2) Successful leaders know how to work with and develop other people.   Unless you shut your doors as an organization or become a hermit, it is guaranteed that there will always be people. 
Your budgets may grow, or shrink, but unless your organization ceases to exist, you can plan on having people around you.  You must know how to work well with others and continually hone those skills as much as your technical expertise.  The end.
3) Successful leaders use their intuition.   In North American society, the brain or intellect is king.  And, I don't want you to have a lobotomy: your smarts have probably gotten you where you are now.  
And there is more than your mind: you likely have had a "gut" sense about many decisions you have made in the past as well.
Your intuition doesn't have better or worse information for you than your mind; it's just another information source.  Learn how to 'hear' your own intuition in order to gather and harness its wisdom for you.
4)  Successful leaders have and use an internal compass.  You know more than you think you do.  Yes, there are books, courses, mentors, and even brilliant coaches (ahem) who will give you models, advice, exercises and homework to build your muscles, improve your skills and increase your confidence as a leader.
You're not alone, and asking for help is a vastly underused leadership skill, but ultimately, the instruction manual for you already exists, inside you.
What is your unique gift in this world?  How will you bring it further out into the world for good?
5) Successful leaders know that there are no rules.  The path to success as a leader is rarely straight or narrow.  Get curious about possibilities.   Know your passions and strengths, find allies, ask for help, trust your gut, and look for learning in all you do.
In the Comments below, I'd love to hear from you.  Tell me:
– What truths have you learned about leadership that you were never taught in school?
If you enjoyed this article, get email updates…. it's free!