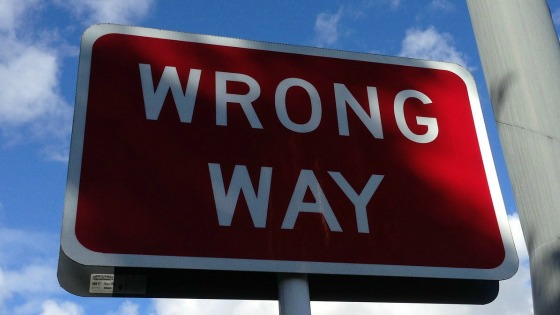 "You gain strength, courage and
confidence by every experience in which you must stop and look fear in the
face." – Eleanor Roosevelt
Today I'm intentionally writing about the "F" word: failure.  It's a word we don't like to use very much in western society, but I'm choosing it with purpose today. 
Rarely do I see leaders struggle because of a lack of technical knowledge, know-how, or professional chops.  Skills and knowledge are what most people are hired for, at least initially.  In my own experience, where I see many leaders fail is in their ability to create, nurture and sustain effective working relationships – with others, and with themselves.
#1: Their expectations aren't clear
Leaders fail when they don't know what they want, or what they want from others.  Effective leaders are clear about who they are, what's important to them, and what they are wanting to create.  Download my free roadmap tool if you need clarity here!
#2: They don't acknowledge what's going well
Leaders fail when they don't step back from problem solving mode for long enough to see what is going right, both with themselves, and with their teams.  Acknowledging and celebrating even small wins breeds more of the same.
#3: They don't own their role
Leaders fail when they don't step into their own authority, authentically.  You can know your stuff, and you can know how to get stuff done, but it's the ability to seamlessly hold both your content and process knowledge with authority, integrity and authenticity that makes a difference.
#4: They avoid conflict
Leaders fail when they avoid authentically and directly dealing with risky issues in one-on-one or group situations.  Leaders need to take tough stands, bring up "un-discussable" issues, and openly deal with problems in working relationships.
#5: They blame others
Leaders fail when they blame others – superiors, subordinates or circumstances.  Owning your piece of any problem and asking for what you need is a better method of directly addressing difficult issues.
#6: They don't take time for themselves
Leaders fail when they grind themselves into the ground, neglect their own self-care needs, or overcompensate for others.  You must put on your own oxygen mask before assisting others: self-care should be on every leader's daily task list.  You must be present to win.
#7: They don't ask for help
Leaders fail when they think they have to do it all themselves.  Asking for help is a leadership skill: practice it!
And one bonus reason!….drum roll please: 
#8: They don't admit their mistakes
Leaders fail when they don't admit they've failed.  Transparency about your own vulnerability as a leader allows for new levels of learning and growth for you and for those surrounding you, and models a new way of leading.
In the comments below, I want to hear from you.  Let me know:
1) Which reason surprised you most? 
2) Which reason are you most curious about for yourself?