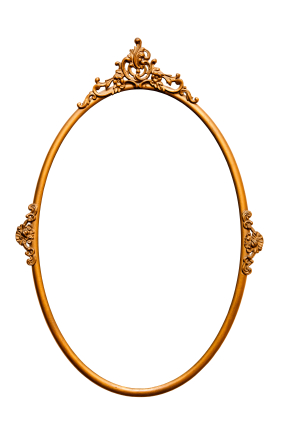 "Behavior is the mirror in which everyone shows their image." – Goethe
Many people I work with have some type of frustration in their working relationships – with employees, co-workers or their boss.  A pretty human experience for most of us to have.
One of the best and quickest ways I know of to improve your working relationships is by using the skill of acknowledgement.   It's easy, fun and increases positivity in the workplace – kind of like throwing candy off the side of a float at a parade.  And it works – it will radically improve the quality of any relationship. 
Though the two are often confused, acknowledgement is different than praise.  Praise expresses your opinion, an evaluation: thumbs up!
Examples of praise sound like:  "Great job, Bob!" "I like how you did XYZ, Mary."
Acknowledgement instead names a specific quality or attribute and its impact. 
Examples of acknowledgement sound like:  "Bob, when you led the meeting today, you really made sure everyone got a chance to speak their mind.  I think we're all clearer on next steps now." "Mary, your ability to get us focused on the details really helped the team get more accomplished today."
There's a place for praise: it gives people some feedback about your opinion about their actions.  It's not wrong, but it doesn't always seem to sink in very far or have much impact on the quality or depth of the relationship.
Acknowledgement – as a way of seeing, noticing, and validating someone's impact on you, a group, or in a specific situation — tends to be a deeper, more specific and more intimate way of communicating.
In my experience, most people, teams, and in fact the world, are hungry for acknowledgement.   Because, giving an acknowledgement is a actually giving someone a gift.  A really beautiful and important gift, because when you give an acknowledgement of someone, you hold up a mirror and let them see their own impact through your experience of them.
Not only that, but a regular diet of acknowledgement has been known to lead to more positive interactions with colleagues, reduced conflict at work (and as a side bonus, at home too) as well as improved trust and respect in teams.  Oh, and world peace too.
(…and despite what any well-meaning relative may have told you, I promise neither you or other other person will develop a giant inflated head by giving or receiving an acknowledgement.)
Practice acknowledging:
1)  How many people in a day can you acknowledge?  Challenge yourself.  Your  colleague.  Your boss.  Your spouse.  The woman at the cash register.  The bus driver.  Your arch enemy.   (And, for extra credit, practice acknowledging yourself.)
2) Notice what happens to you and to the recipient when you spread some acknowledgment around.  Pay attention to what happens in the moment, as well as later on.  Note that this is a different way of communicating, and can take some practice before it feels entirely natural. 
3) How many different ways can you give an acknowledgement?  In a conversation, in a written note, a voice mail, an email or text, a speech, a billboard….Try them all.
4) When you receive an acknowledgement, model the appropriate response:  "Thank you."  Not: "Oh, no, no, really…let me tell you why that isn't true…" Not:  "OK, now let me tell you something great about you…"  Just: "thank you."
In the comments below, I want to hear from you.  Below, let me know:
1) What's the best acknowledgement you've ever received?
 
2) How did being acknowledged impact you?  What was the impact on the relationship with the person who acknowledged you?
3) Which of the suggested practices above will you try?  Let me know how it works for you!