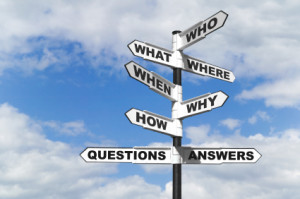 "No work is insignificant. All labor that uplifts humanity has dignity and importance and should be undertaken with painstaking excellence." ― Martin Luther King Jr.

You know you want your work to make a difference – with kids, with global warming, in creating a more socially just world.

You want to go to work and know that what you're doing actually matters. That your work moves the needle on the important issues. That you are actually creating change.

But some days you wonder: what are you accomplishing, really? The problems you're working on don't seem to change significantly, and you're stuck in a bureaucracy that doesn't seem to value innovation.

What's a change-maker to do?
Find the hidden clues
Underneath the frustration, there's a clue about what you are looking for: the values that you stand for.

Those values point to the result you want to have, such as: justice, fairness, equity, contribution.

Those values are your north star, your personal set of guide posts. If we don't know what our values are, or if we don't actively use them to help us make decisions, we can get trapped by fixating only on a set of limited options in front of us.

Try this example on:

Think of an important decision you've made, like buying a house.

There are characteristics you might want in a house: a certain number of bedrooms, located a particular neighborhood. Then when you started house-hunting, you had to choose between the houses that existed, and had to prioritize whether a fireplace was more or less important than a 2-car garage.

It's like this with choosing our work as well: it's important to know the outcomes you want to create. But don't get too fixed on how exactly you make that impact. You could honor your values in hundreds of places: at work, at home, with your family, where you volunteer, in your neighborhood. Your work doesn't have to be the only way.
Experience vs. form
Instead of getting wrapped up in the "how", the ways you could have an impact, focus instead on the results you are wanting to create.

Here's the key: there's an experience you are looking for in that result. Aim for that, instead of the ways that result could happen, and you'll hit the mark.

We often get very attached to the specific options or the various ways we could have an impact, instead of doing something that actually creates that impact.

By taking action in the direction of our values and vision, we can begin to create different circumstances to choose from. Instead of hoping we can find the perfect job (or house, or partner), we start living it, and being it, ourselves.
Your turn
In the Comments below, I'd love to hear from you. What helps you stay on your mission when you feel like you can't get what you want? How could focusing on the impact you want to have, and the values you want to embody, change the situation you're in right now for the better?
Loved this post?
Then use the icons below to tweet it, share it on Facebook and send it to specific friends via email.

Editor's note: This post was originally published in June 2015 and has been updated for content and relevancy.

Photo credit: iStock