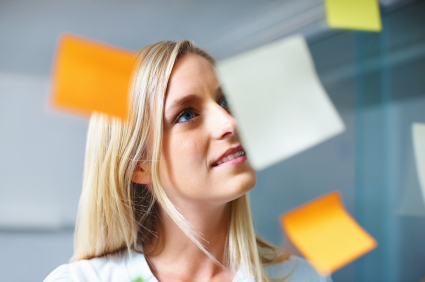 "Life is a sum of all your choices." – Albert Camus
Has it ever seemed to you that some people appear to live a graced life? 
Things seem to go easier for them; they make more of a difference; they have more successful teams and organizations.
What's their secret?
It isn't better hair, or whiter teeth. 
It's not necessarily being better or smarter.
It isn't actually rocket science.
It's having a plan.
Yup, a plan.
A plan that aligns with their purpose, passion and values, and that they execute persistently and consistently.
Not terribly exciting, I know, but the good news is that it's do-able. 
People who are clear about what they want, have plans and measurable objectives to measure their progress, are able to leverage people and other resources, and regularly track their progress and adjust as they go get more meaningful work done. 
If this appeals to you, try this:
1) Get clear about what you want to impact.  What's really important to you?  What's your understanding of your purpose?  Try downloading my free Road map tool if you aren't sure about what your answers are to these questions.
2) Create your own plan.  The "plan" can look like anything but should include:
what you're trying to create as the goal

4-5 measurable steps or activities, linked to a timeline and either people or other resources.
You don't need to recreate the wheel here. If you have a favorite planning tool you regularly use or like (consider program planning or grant reporting tools from your work), look for ways to adapt it to suit your needs.  For example, make your professional development the goal or the outcome you are working towards. 
3) Track your progress.  Regularly (weekly, monthly, quarterly) check in with your plan based on your timeline.  Notice, adjust and re-calibrate.
In the comments below, I'd love to hear your thoughts on this topic!  Tell me:
1) How does a plan help you make more of a difference?
2) What types of tools do you use to help you stay on track?
If you enjoyed this article, get email updates…. it's free!