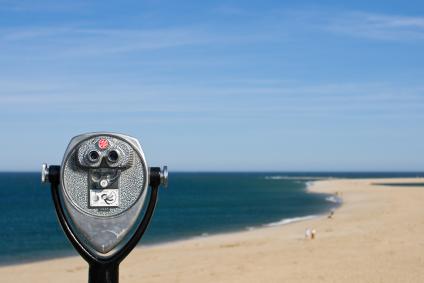 All that we are is the result of what we have thought. – Buddha
Dear Readers: I'm taking a hiatus from writing new blog posts for a bit, so I'll be sharing some of my most popular past posts over the next few weeks. Hope you enjoy this one – please share your thoughts in the Comments box below!
---
Scenario 1: You wake up, groggy, in a fog.  As you come to consciousness, you think of your day ahead.  Tense budget meetings at work, then an evening full of the first PTO meeting of the school year.  Oh, and then there's that left-over fight with your spouse from last night.  Whose turn is it to make dinner tonight?  You lurch out of bed, already dreading the day.
Scenario 2:  You wake up, after a deep sleep.  As you come to consciousness, you notice the light in the room, hear the gentle breathing of your still-sleeping partner beside you.  Becoming more aware as you lie there, you tune into your own breathing, and think about your day: what's going to need your attention?  You notice some unsettled feelings in yourself, some tension in your body, as you think about the day ahead, and note that.  You kiss your sleeping partner's head, and slip out of bed.
Same scene, same actors, same circumstances: what's the difference?
In the first scenario, we look for the problems, the details, the minutae. 
In the second scenario, we see the opportunities, the spaces, the gifts.
What we focus on makes a difference; and to a certain degree, what we look for, we find. 
When we take a different focus, we get a different outcome. 
It's not about ignoring problems, but just not making such a big deal out of them.  A hard focus on the details often seems ironically to bog us down. 
Instead, by focusing on the opportunities, the needs, and what is emerging, the details can actually seem to take care of themselves. 
And once we take responsibility for our focus, we can clearly choose where to put that focus and ultimately make a greater impact.
Try it out:
1) Pick a situation in your life: where are you putting your attention?  On the problem, or the opportunity?
2) Imagine you're operating a movie camera, and you have the option to widen your lens from a close up.  Swoop up above the scene you are in, and look at it from a bird's eye view.  What do you see now from this larger perspective?
Your turn
In the Comments section below, tell me what happens when you broaden your perspective? What difference does that make?
Loved this post?
Then use the icons below to tweet it, share it on Facebook and send it to specific friends via email.
And leave your email at the top or bottom of this page to be first to hear about more articles like this.
Photo credit: iStock