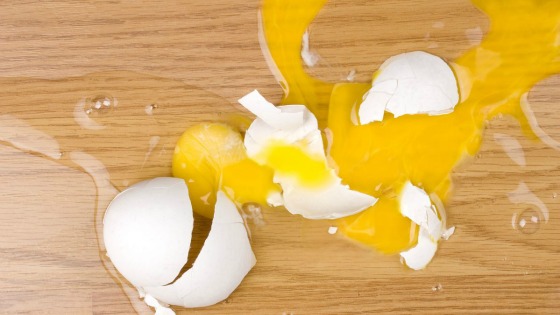 "Good judgment comes from experience, and experience comes from bad judgment."  

– Rita Mae Brown
Despite your best efforts, you blew it.
You stepped in it, goofed up, made a mess.
And now one or more of your colleagues is mad at you, or worse yet, accusing you of something.
Objectively, the mess you made may not even be that big of a deal, and yet you find the heat in your body rising, your stomach reforming into a knot, your ears up to your shoulders, and your face flushed.
Your instinct might be to argue with the other person, challenge their accusations, or even want to throw it back in their face.
Or maybe, instead, you'd rather just duck the whole thing: cover your head and go back under the covers until it blows over.
And somewhere deep inside, you feel terrible about the whole situation and worry: what's wrong with me? Why am I such a screwup?
Everyone goofs up sometimes
I hate to break it to you, but even you, with your superhero powers of awesomeness, will make mistakes.
I know, I know: wouldn't be nice if we didn't?
But it's part of the deal of being human.
The good news about messing up
But there's an upside: as a starting point, at least seeing that you've made a mistake is the way toward remedying it.
If you couldn't see it, or even feel the knots or remorse, you wouldn't be able to do something about it.
The way I see it, conflict is just a signal for change: something new is trying to happen.
The only real mistake you can make with mistakes or conflict is not learning from the experience.
What do you when you mess up
Take a breath. As soon as you notice that there's a problem, first take a breath: either literally breathing, or by taking a break. If you are flooded with cortisol and fear, you lose access to your higher thinking ability, which you'll need. Even a few minutes of breathing, or taking a short walk, can help you regain thinking power to address the issue.
Own your part of the problem. As they say, it takes two to tango. Which means that in any situation, you likely have some responsibility for it. Instead of getting into the dance of defensiveness ("I didn't…" "it's not my fault…" "they should have…"), simply own your part of what went wrong. Take enough of the responsibility, but also not to much. Aim for owning at least 2% of the issue.
Find their request behind their complaint. Underneath the other's complaint or frustration with you, look for what the real need is: what do they want or need from you? Underlying all problems is a real and legitimate need. Identify it as best you can, check it out with the other person, and see what you can do the address the real need, instead of getting hooked by how the message was delivered.
Manage your inner critic. If you find yourself caught in the shame spiral about making a mistake, stick a leg out and find solid ground. Use the suggestions above to own your piece (but no more), and to acknowledge and address the real underlying needs, but put down the baseball bat you may be applying to your own head. Your critic loves you, but is typically an unskillful messenger of feedback about your performance. Acknowledge your errors, but don't add to the problem by making up stories about your worth.
Notice your own progress. You can't fix problems you can't see, so the ability to notice, fix and learn is actually growth. Notice the good in you, and your increasing ability to address problems proactively, as well as learn from your own experience.
Your Turn
In the Comments below, I'd love to hear your take on this issue.
What helps you notice, repair and learn from mistakes?

How have mistakes been important or helpful on your path as a leader?
(And if you want more help turning around any persistent or on-going conflict in your team, contact me for more information about work pair or team coaching.)
Loved this post?
Then use the icons below to tweet it, share it on Facebook and send it to specific friends via email.
And leave your email at the top or bottom of this page to be first to hear about more articles like this.
Photo credit: DepositPhotos