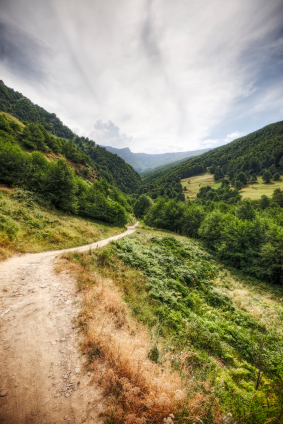 Do not go where the path may lead, go instead where there is no path and leave a trail.
Ralph Waldo Emerson
Every person I've worked with as a coach – whether an individual or a team – is on a path of some type.  It's not always initially clear to them what it may be; but ideally, part of what I want  for everyone I work with is that they can see that their path – whatever it is – contains discovery and possibility. 
(Although not everyone can see or embrace that idea initially!)
As humans we seem to cling to the known, and fear the unknown.  In actuality, the only thing we can really count on in life is the fact that things will change.  Times of statis or calm are merely a type of momentary oasis, resting points, while the waves of life continue to roll.
Rather than resist the natural flow of life, what if we could embrace not knowing?  Not even having to know?  To know that the path of integrity is being created as we step, and that we will continue to find our foothold as we journey forward.
—-
What's your path?
How do you know you are on it?